​
BOM Stitch-Along
In-Person Event
Hey, Block of the Month Members!
Once a month, we're hosting a special BOM Stitch-Along in our Ohio Studio for all current Sue Spargo and Jen Kingwell Block-of-the-Month members!
This FREE event is a great way to get extra help with your blocks from our knowledgable staff!
Whether you're a beginner or an expert Stitcher, the BOM Stitch-Along is here to help!

This is an in-person event held in our Ohio studio & retail store!

Wednesday, October 18th
This Stitch-Along session will follow along with the October blocks from our 2023 Block of the Month programs. Join us for tips & tricks, some extra help, or just to enjoy the company of like-minded stitcher's! This FREE class is taught by our staff and open to 2023 BOM Members and Sue's Monthly Class students only!
Bring a bagged lunch or snack to share!

Not a Block of the Month member? Join us for Open Stitch!
Join us from 10am to 4pm for a completely FREE gathering of creative minds! Bring a project to work on, a bagged lunch or snack to share, and enjoy the company of like-minded people! Plan a road trip to visit our store and stay for the day!

Upcoming Dates:
October 7, 14, 28 | November 4, 25, 29 | December 2, 13, 16, 23, 27, 30

BOM Stitch-Along FAQ
The BOM Stitch-Along is for current 2023 Block of the Month members only. Programs include Sue Spargo's "Critter & Clover", Sue Spargo's "Flora", Sue Spargo monthly studio classes "Seedpods", "Owls" and "Flower Vases" and Jen Kingwell's "Caution! Curves Ahead". Each session will focus on the current block for the coinciding month and will have tips and help for those blocks. Participants are encouraged to stay current with their blocks, but have no obligation to do so. Participants MUST REGISTER to reserve their seat!
Classroom FAQ
We love our students! To keep this Free BOM Stitch-Along happening, please treat our classroom respectfully.
Food and drinks are allowed. We ask that participants clean up after themselves and throw away all trash into the kitchen bin before leaving.
Kitchen is available for use during sessions. We provide complimentary coffee and tea with creamers and sugar available. Plates, bowls, cups, and silverware are also available to use. Dirty dishes are to be left in the sink or placed in the dishwasher. Please use this space respectfully.
Craft scissors, ballpoint pen, pencil, mini iron, iron rest, ironing mat, trash container, and work light are available on each work table.
Cutting table with rotary cutters and quilting rulers is available for classroom use.
Ironing table with pressing tools and steam iron is available for classroom. No fusibles are to be used with this iron! Please use the mini iron marked "for fusible".
Cancellations
If you would like to cancel your registration, please call our Shop at 330-899-9454 ext. 110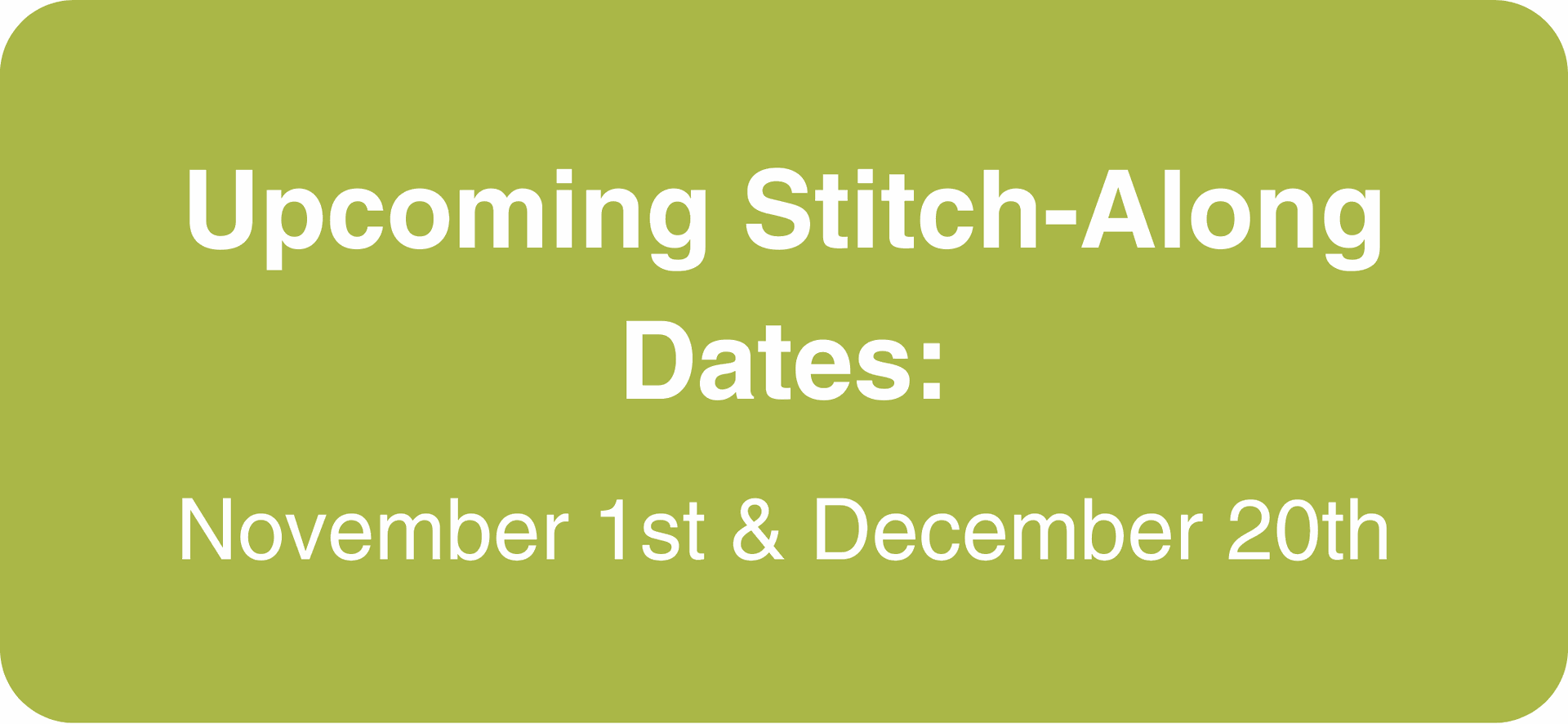 Sold Out? Join the Waitlist!