Cohana, Masu Pincushion with Shippo Glass Sewing Pins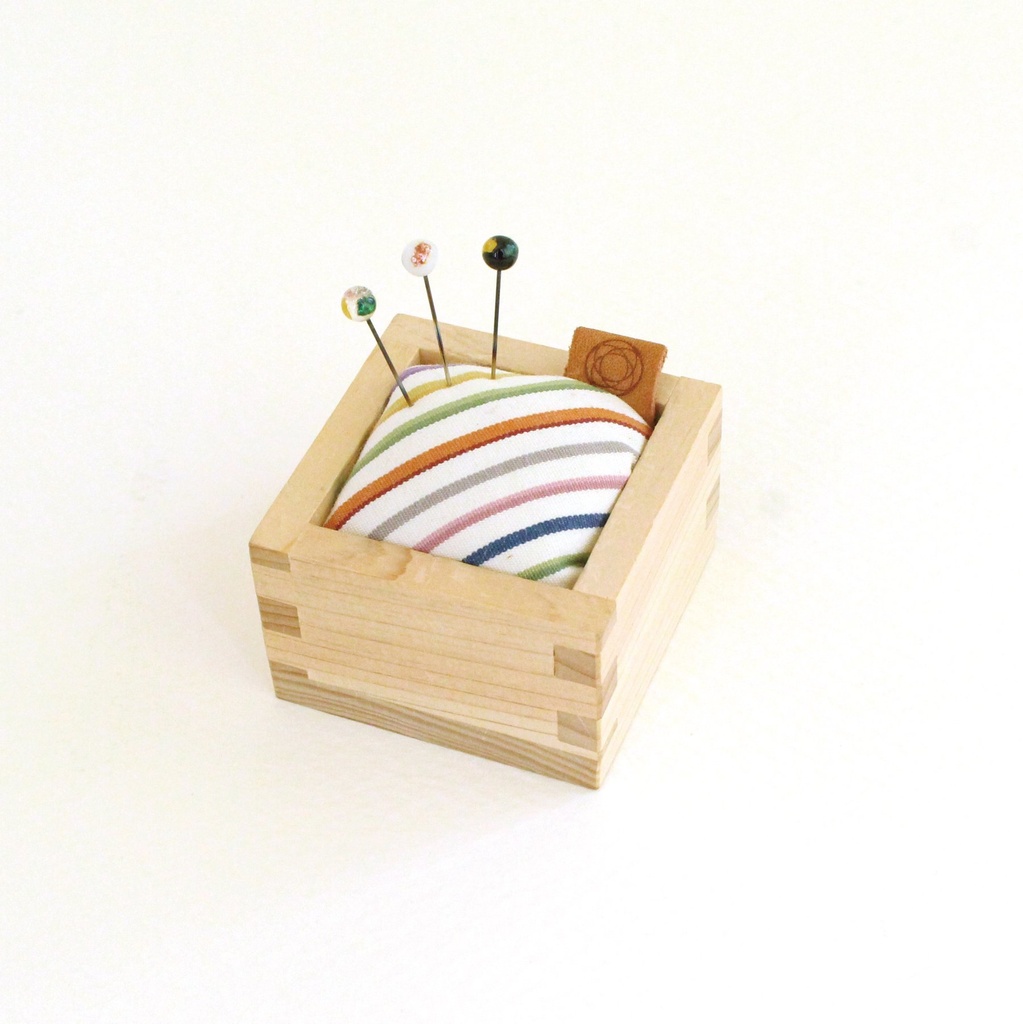 Cohana, Masu Pincushion with Shippo Glass Sewing Pins
This charming set includes a handcrafted masu-box pincushion with three unique pins crafted in the Shippo method.
Masu boxes were was originally used to measure rice, and later came into use holding sake glasses. This fragrant Japanese cypress masu box encases a pincushion made of Kokura textile, a cotton fabric produced in the Northern Kyushu region since the early Edo period. It is known for its three-dimensional stripes with a rhythmic color pattern created by the use of many warp threads. 
The glass heads of these sturdy pins were developed by Nail Salon Ai-rish and Kato Shippo Works to capture the beauty of traditional Aichi Shippo ware. Shippo is a type of cloisonne ware, or lacquered metalwork, and its name derives from the "seven treasures" of gold, silver, pearl, agate, crystal, coral, and lapis lazuli. Uniquely crafted "Shippo flakes" are incorporated into the glass head of the sewing pins, bringing an elevated touch to your craft.