 House Plant - BOM LITE
Size: 26" x 24"
We love house plants!
In fact, who isn't having a leafy love affair with house plants?
With its modern planters and array of lush foliage, succulents, and flowers, this trendy little wall hanging is sure to make a statement! BOM Lite is Sue's pared-down BOM program. It caters to those who may have limited time or wall space or are looking for a manageable, small project to start stitching. It is composed of smaller blocks, mainly using wool appliqué with a touch of cotton and wool layering. Sue will embroider using a smaller selection of embroidery stitches each month than that of her Classic program. As always, each month's pattern will include some details about our sources of inspiration, plant tips, maintenance, and fun facts.
Come learn, love, and obsess with us by joining House Plant, the BOM light!
For more information on House Plant, click HERE.​
As a House Plant BOM participant you will receive:
Access to a private Facebook group where you can post questions, share your progress, meet like minded stitchers and interact with other participants
Local stitchers can gather monthly in our classroom to get assistance with current blocks
Expertly crafted, easy to follow, pattern format & workflow - so you can get to the fun part faster - stitching!
Monthly, manageable, cut to size kits - allowing you to have a completed wall hanging at the year's end!

International customers are welcome to participate in consolidated shipments. (January, March, June, September, December)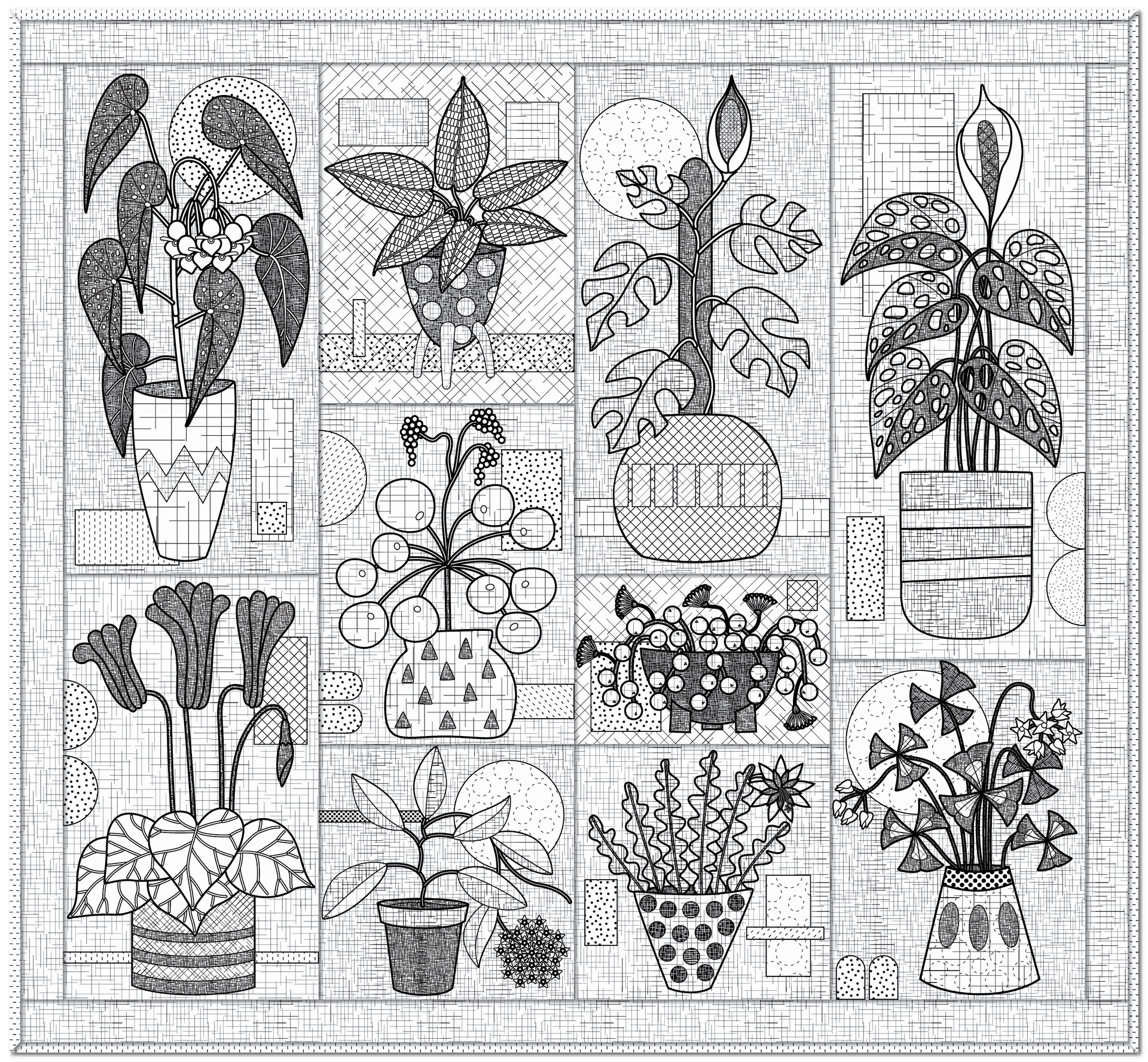 Salad Days - BOM CLASSIC
Size: 30" x 36" plus borders
As I think back to the start of my business—first setting roots in the little basement on the ridge to where we are now—the last 20 years have been an amazing journey. These days, my business sometimes feels as if it has taken on a life of its own. Throwing aside the constraints of the basement, we are now occupying a large warehouse with a beautiful little storefront and purpose-built teaching center.
My business's path has been anything but ordinary; it is thanks to the countless students and fans that I've been able to keep going. This marks our 20th year of our Block of the Month program. For this one, I thought it required something significant. I looked back at the last 19 years, studied my growth, picked and chose some of my favorite images, and created a new quilt, paying homage to my journey. I will be taking elements from each of my BOM projects throughout my career to create an original scene. There will be many surprises that pop up along the way and stories to share about my journey. This will be a special one. Wool and mixed textile appliqué, a vast array of threads, and exclusive products and offers for BOM customers.
For more information on Salad Days, click HERE.
As a Salad Days BOM participant you will receive:
Access to a private Facebook group where you can post questions, share your progress, meet like minded stitchers and interact with other participants
Exclusive product offerings throughout the year
Local stitchers can gather monthly in our classroom to get assistance with current blocks
Expertly crafted, easy to follow, pattern format & workflow - so you can get to the fun part faster - stitching!
Monthly, manageable, cut to size kits - allowing you to create a masterpiece at the year's end!
International customers are welcome to participate in consolidated shipments. (January, March, June, September, December)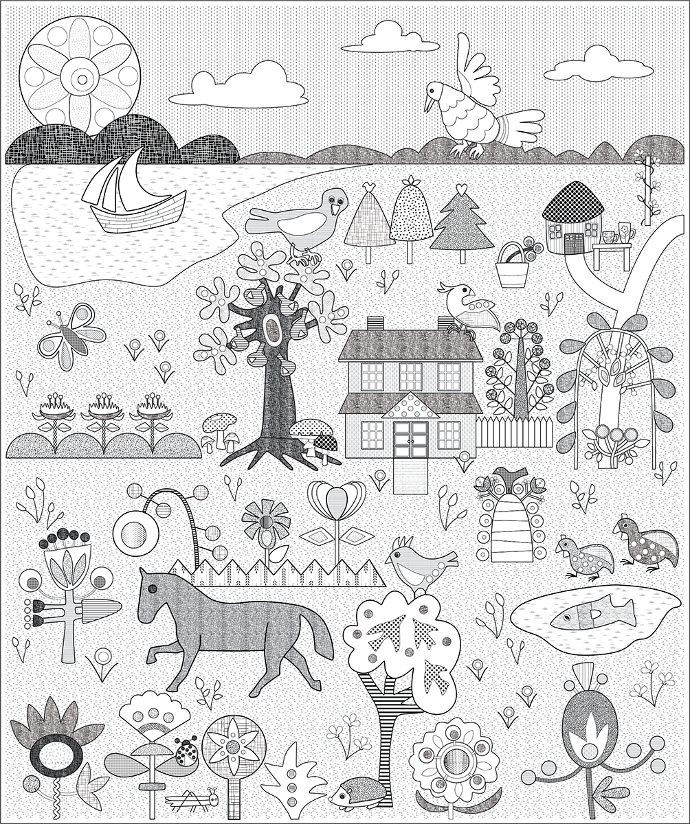 Important Information Regarding Registrations
・ Please DO NOT checkout as a guest! You must log in to your account, or register & create an account if you don't already have one!
・All current BOM members have an existing account.
・Checkout using the credit card you intend being charged with each month
・Once you enter your payment information, you must click the checkbox that says "Save Payment Details" (see below)
・Registrations that do not follow these steps will be voided without notice
★ For help, follow the step by step instructions located HERE ★